Text & Illustration by Brian Otieno Ochieng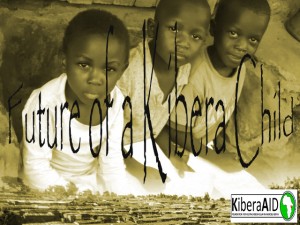 At birth children are born equal. It's the society which
underestimates the other. Well wait until you visit my home. Kibera is
the largest slum in Africa, everyday innocent small girls walk out of
their shanties to get formal education. It's a relief to the parents
around since primary education is offered free after the goverment
announced the initiative. Despite that ,most of the girls still are
not able to get educated because life has become too hard for them for
survival. Incidences like this has led to a large number of girls drop
out of school at a tender age.Wait until you see a twenty one year old
girl with a seven year old child, this makes you wonder, what has age
really turned into.
Teenage pregnancy is the norm of the day. Parents are overwhelmed
with the duties of looking after girl child because the society around
don't really care.Even the best can be misled, Kibera is a home to
about eight hundred thousand people. It's a small space to hold such a
large number of residents but alot of the population has grown due to
this early pregnancy. Illiteracy level is still high in my home
because of a number of dropouts. Women leading since they are the most
affected at a tender age. It's a sad thing to see our girls living
lives like this because this is what makes the vicious cycle to
continue. Giving birth to children at a tender age when your not able
to financially and even emotionally support them.
Walking around you would see many kids aimlessly wandering around.
They end up emulating the lifestyle of their parents. Due to this,
KiberaAID came up with the strategies to try make the life of ghetto
children a reality and make them live their dream. Giving them
education and basic needs. This is a positive step towards the
realization of a better future but in order to raise the living
standards, we must find a way to educate the children and give them a
hope for a better future in order for them to try and focus on
education.