Deutsch
Anfang Juli war es wieder soweit: wir (Elena und Tobias) besuchten Kibera. Viel hatten wir uns vorgenommen und natürlich auch umgesetzt:
Familien der Kinder treffen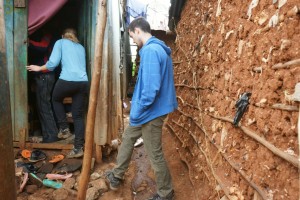 Verteilung von Waren aus Deutschland sowie großes Festessen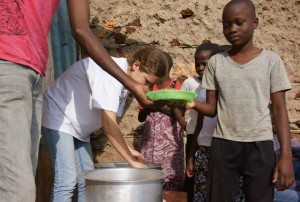 Kauf von Schreibmaterialien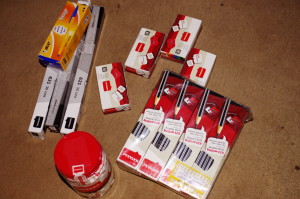 Es war großartig zu sehen, wie zahlreich die Kinder mittlerweile an unseren KidsClub-Treffen teilnehmen. Wie immer wurde viel gelacht, gesungen und gelehrt. Danke auch an unseren Freunden aus Kibera, die aus jedem Samstags-Treffen etwas ganz Besonderes machen.
Viel Spaß beim Betrachten der Bilder.
English
At the beginning of July we (Elena and Tobias) visited Kibera. There were lot of things to manage, like:
meeting Parents of the Kids
organising a festive meal for the Children
distributing goods from Germany
buying stationeries for the Kids
It was great to see how many Children are joining KidsClub. The Kids had fun, they sang they laughed and were tought many things like how to prepare for exams. Many thanks to our friends from Kibera, who are really doing a great job during every KidsClub-meeting.
Enjoy the pictures.